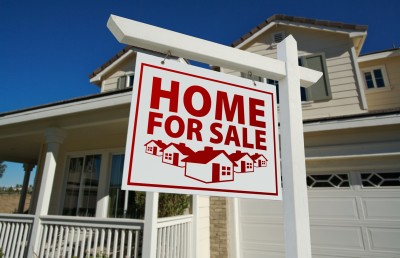 Purchasing your first home at the Jersey Shore should be an exciting purchase but process can be daunting. As a first time home buyer, you need to prepare yourself for the always changing market. Before you research, examine your finances and make sure you are accepting a hone mortgage that suits you and your family. There are many of options for you to choose from. Below, are a some of the benefits and options.
Fixed-Rate Mortgage (FIXED) Benefits
A Fixed-Rate Mortgage has a fixed interest rate throughout the entire duration of the loan.
Knowing with certainty that you will have the exact same rate on the monthly payment, will give you a piece of mind about the worries of fluctuating interest rates.
Adjustable-Rate Mortgage (ARM) Benefits
The initial interest rate will be fixed for a period of time. Typically these interest rate starts out low. After the fixed period, you incur an interest rate based on the benchmark an added spread, called the ARM margin.
This option is great for buyers who are looking for short-term mortgages. The key to using the ARM Loan is not to finance the home over a long period of time.
The ARM Loan is Ideal for buyers who expect their income to increase to meet the changing interest rate adjustments.
Jumbo Adjustable-Rate Mortgage (Jumbo ARM) Benefits
Jumbo ARM loans are good for buyers looking to purchase luxury homes that typically cost more than your average home. These loans are not insured or secured by Fannie Mae or Freddie Mac since they are higher thant the limit set by the Office of Federal Housing Enterprise Oversight (OFHEO).
This loan is perfect for you if you are able to finance 20 % of the down payment for a purchase.
FHA Loans and Mortgages
Quite Possibly the most popular loan available to many first time home buyers is an FHA loan. An FHA Loan is backed by the federal government.
Eligible buyers can pay as little as 3.5% towards a mortgage.
In the future, buyers do have the option to do an FHA streamline refinance. The FHA streamline refinance is one of the fastest ways to refinance a mortgage to current interest rates. This is a great process if you are eligible for an FHA Loan because of the recent drop in interest rates.
FHA mortgages normally have a higher insurance premium than most loans. In some cases, this premium makes the loan less affordable. The good news is that FHA mortgage insurance premiums on 30-year Fixed FHA loans have been reduced in recent months. This is great news for many home buyers that these changes have been made. Let the experts at Millennium Home Mortgage guide you through these processes to help find your mortgage eligibility and new home!